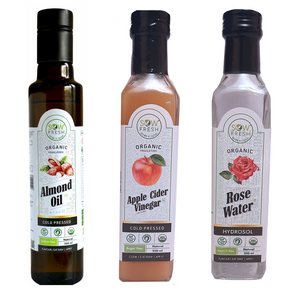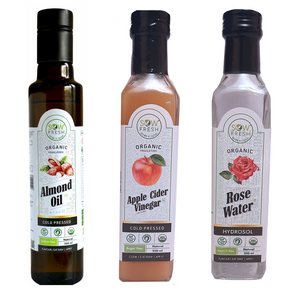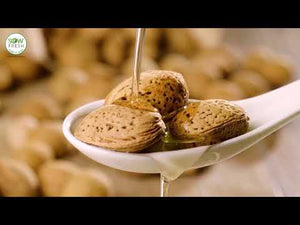 On Sale
Women Power Pack
WOMEN'S POWER PACK- "AN ORGANIC ESSENTIAL"
ALMOND OIL (250ML), ROSE WATER (250ML), APPLE CIDER VINEGAR (250ML)
We have curated this pack especially for Women. All our products are Made with the finest Raw Materials which are organically grown by our network of farmers.
You'll get the highest nutrition & abundant energy guaranteed. 100% Natural (Chemical Free, Preservative Free, Paraben Free)
FEATURES- ALMOND OIL 
Excellent for Hair & Skin 
Rich in Vitamin E, Omega3 & Phytochemicals
FEATURES- APPLE CIDER VINEGAR                   
Naturally Promotes Weigh Loss
Alkaline's Body & Boosts Metabolism
Known To Ease PMS Symptoms 
FEATURES- ROSE WATER
Good for Puffy Eyes, Enhances Mood
Used As A Natural Makeup Setter & Remover
Soothes Skin 
JOIN THE SOWFRESH WAY OF LIFE! "GIVE THE GIFT OF HEALTH"