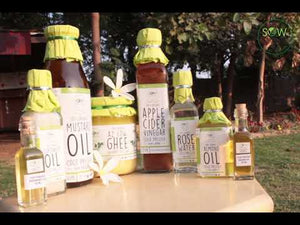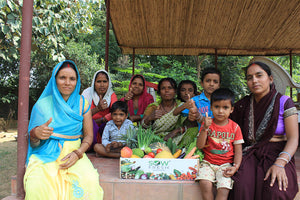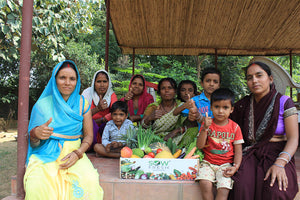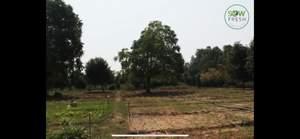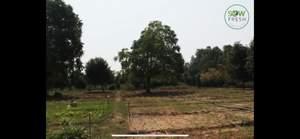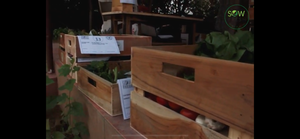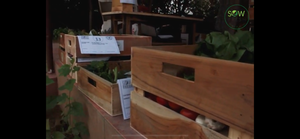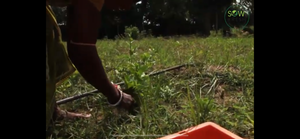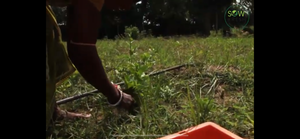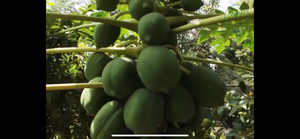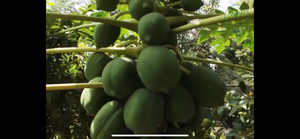 On Sale
ORGANIC VEGETABLE BOX
"FRESH ORGANIC FRUITS & VEGETABLES DELIVERED TO YOUR DOORSTEP"
CALL 8826004406 To know more & Customize your box. Delivery in Delhi NCR only
FROM FARM TO PLATE- TASTE THE FRESHNESS!
We deliver Fresh Fruits & Vegetables from our Certified Organic (All Natural) Farm located at the outskirts of Gurgaon. Our farm has a unique ecosystem where we grow more than 50 varieties of Exotic Fruits & Vegetables throughout the year. 
We grow fruits & vegetables without any harmful PESTICIDES using ancient lost farming techniques like 'Beej Amrit' & 'Jeev Amrit'. Our farm is Sustainable & we provide work to Women workers living in the local villages to stir their growth & promote a better life. 
We believe in FRESH & NATURAL- our produce is harvested & delivered the same day. We deliver only in Delhi-NCR. Call 8826004406‬ to find out what's currently growing at our Farm.
SUBSCRIPTION BOX MODEL 
Weekly Doorstep Delivery 
Only the Freshest Produce 
Seasonal Fruits & Vegetables
Customize your box
In-House Hygienic & Safe Delivery System 
WE OFFEER 2 SIZES (DELIVERED TO YOUR DOORSTEP WEEKLY)
Small Box- Suitable for a family of 2 (Rs. 4000/- Per Month)
Large Box- Suitable for a family of 4 (Rs. 8000/- Per Month) 
 *Due to High Demand- Please call us at (+91) 8826004406‬ before placing the order
VISIT OUR FARM- "A ZERO WASTE- POLLUTION FREE ZONE" We also organise Agricultural Literacy Events for Children where they can come learn pluck cook and eat vegetables directly from the fields.