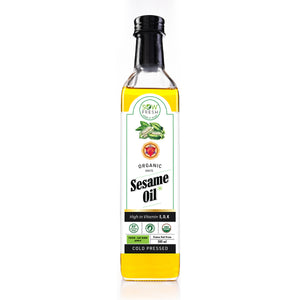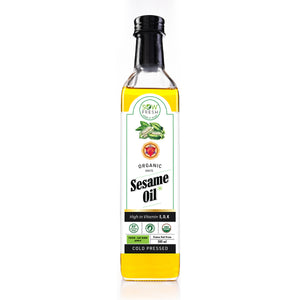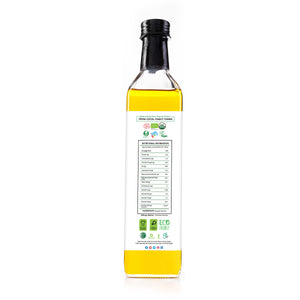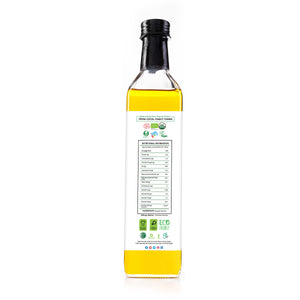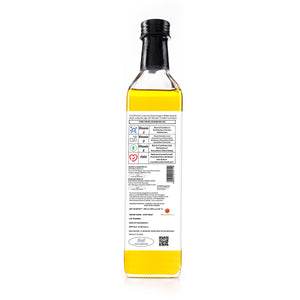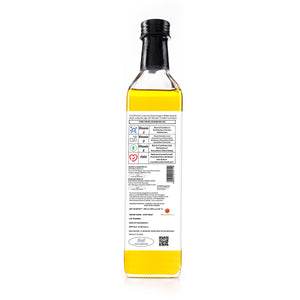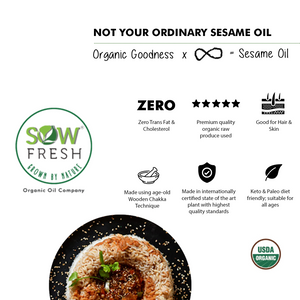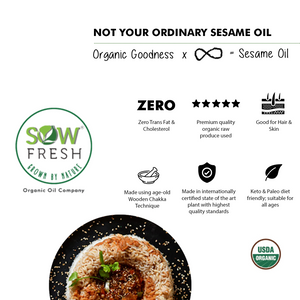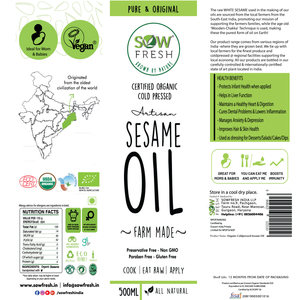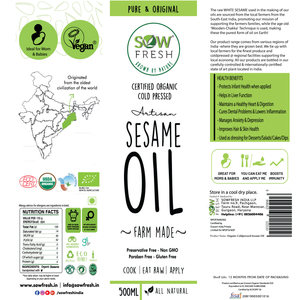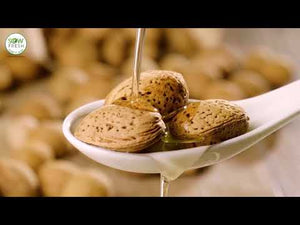 On Sale
SESAME OIL
COLD PRESSED ORGANIC WHITE SESAME OIL (500ML)
The Organic Sesame Seeds used in the making of our Oil are organically grown by our network of farmers.
You'll get the highest nutrition & abundant energy guaranteed, as we the white sesame seeds used to make our Cold Pressed oil are of the highest quality of produce, making these the purest form of oil on Earth. 
FEATURES
ZERO Trans Fats
Great Original Taste 
Anti Oxidant & A Rich Source Of Iron
Natural Immunity Booster
100% NATURAL (Chemical Free, Preservative Free, Paraben Free)
"NOT YOUR ORDINARY SESAME OIL"
Naturally Heat Stable (Retains Nutrients when

 

cooking at High Temperatures)
Highest Quality Organic Sesame Seeds Used (Traceability from Field

 

to Bottle)
Made using age-old Techniques
Good for a healthy Diet 
Made in Internationally certified state-of-the-art plant with Highest Quality Standards
COOK | EAT RAW | APPLY 
ALSO USED AS:
Best suited for Sauteing, Stir-frying, dressings
Used for cooking as well as flavouring, especially in Asian, Middle Eastern & African cuisines Best for salads & dips 
Is light & quick absorbing 
Used in oil pulling for oral hygiene
THE COLD PRESSED WAY OF LIFE
The oils you use for everyday cooking are extracted from seeds, fruits, vegetables & nuts. The way that oil is extracted has a direct effect on how the oils tastes & amount of nutrients in it. Using heat for oil extraction degrades the nutritional quality & flavour. Using Cold Pressed methods, such as Wooden Chakka Technique produces Higher Quality Healthier Oil.